Professional Capsule Wardrobe
Start with the essentials pieces, grow with your needs and budget

What is included in each step?
Start with step 1 if you are building your wardrobe from scratch or looking for garments that fit.
See each step in detail under "Learn More".
The Essential pieces every professional man needs to start their wardrobe

The rest of the essentials to get you through the week

The seasonal pieces to give you an extra layer of style

Round it out with pieces that layer in with most of your outfit

Suits (2) - Navy, charcoal
Vest (1) -

Navy


Dress Shirts (5) -

White, white pattern, pink solid, light blue, light grey

Tie (5) -

Black, red, navy pattern, maroon, deep blue pattern

Pocket Squares (2) - White, blue
---

Step 2 - The Essentials Part 2
Suits (2) - Blue, mid-grey windowpane
Dress Shirts (3) - White, purple, mid-grey herringbone

Tie (3) - Black/white pattern, deep blue pattern, grey pattern
Pocket Squares (2) -

Pink, Navy pattern
---

Suits (2) -

Light grey, brown

Dress Shirts (4) -

White, mid-blue, light blue pattern, white/black pattern

Tie (4) -

Deep purple, maroon wool, deep purple linen, blue pattern cotton

Pocket Squares (2) - Glen check wool, white pattern
---

Suits (2) -

Stylish pattern, tuxedo

Blazers (2) -

Tweed, linen

Dress Shirts (3) -

Short sleeve pattern, short sleeve casual, tuxedo shirt

Tie (1) -

Black bow-tie
---
Is the Professional Wardrobe Capsule for you?
- Do you wake up and have no idea what to wear to the office
- Have you had a life change where your clothes don't fit your body or current profession?
- Are you a bodybuilder who does not fit off the rack?
- Is style something that you find daunting, overwhelming or over your head?
- Do you wear the same thing over and over?
If you answered "yes" to any of these questions, this is for you.
- Every suit, vest and dress shirt is cut to YOUR 21 measurements, not a template or previously made garment.
- Once we have your measurements on file, you never have to take them again.
- Each step is interchangable. Meaning a suit in step 1 goes with a shirt in step 4. A tie in step 2 goes with a dress shirt in step 3.
- You can close your eyes, chose garments from your wardrobe and be confident they will fit and go together.
---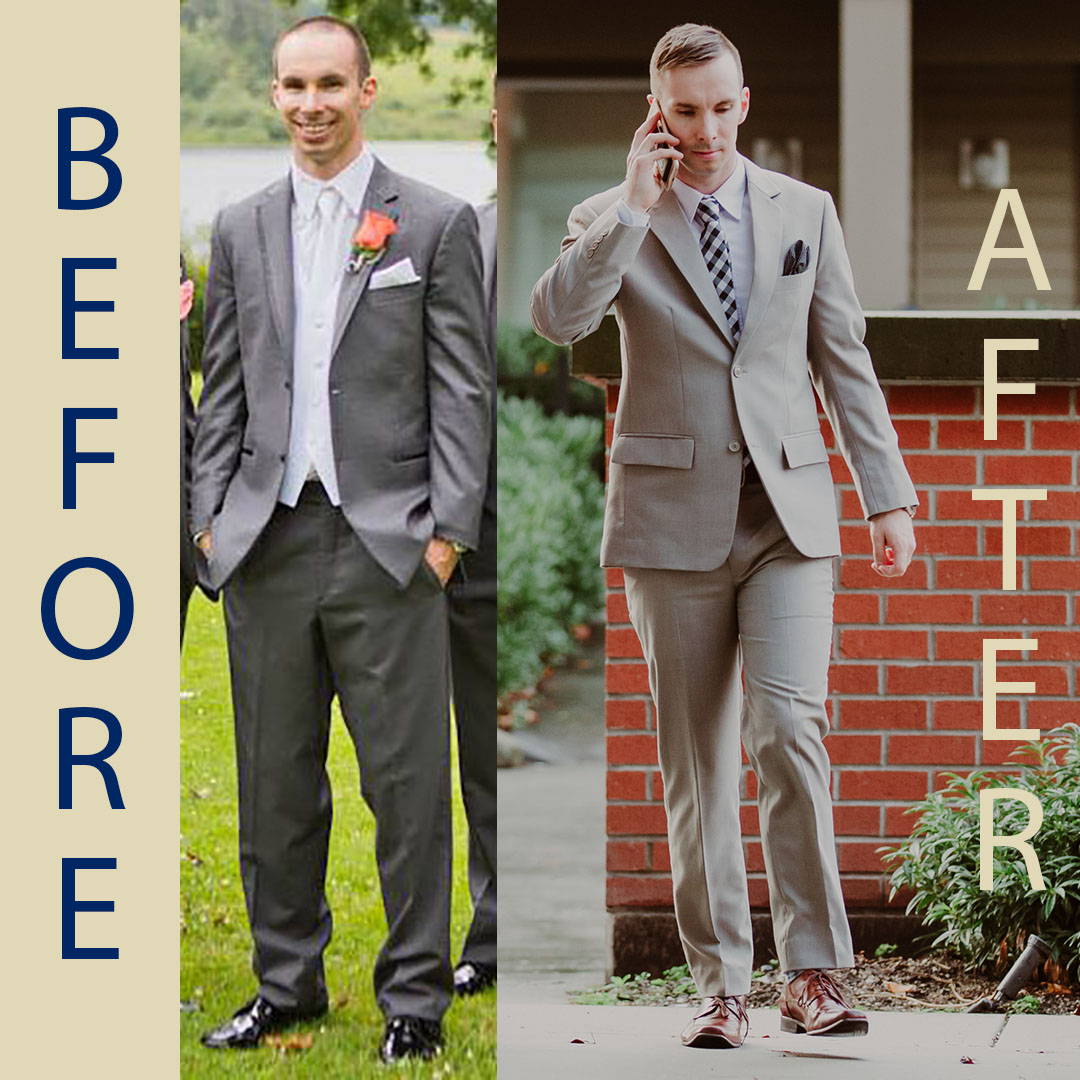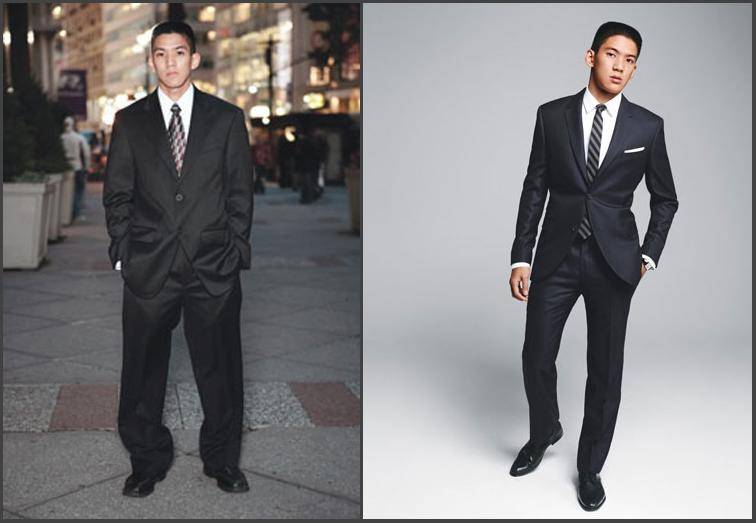 Style Tips & Exclusive Offers
Learn how to dress for your profession and body shape. Also, learn quick style tips and get access to new products.